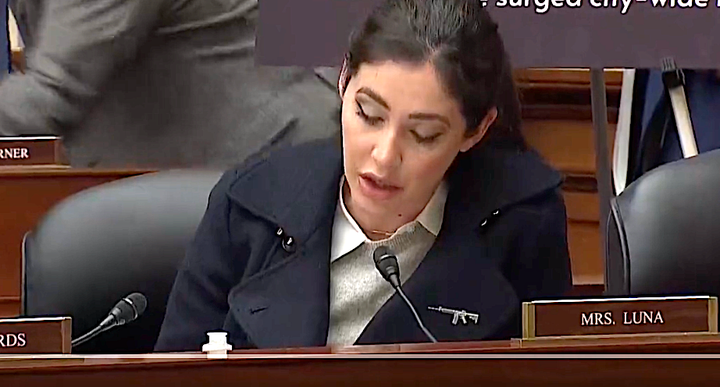 At least three Republican lawmakers in the House have been sporting tiny assault rifle pins on their lapels amid an alarming series of mass shootings — and critics are exploding.
"To promote that on the floor of the House is despicable and an insult to all of the victims of assault weapons," Rep. Gregory Meeks (D-N.Y.) told a Nexstar Media reporter.
Rep. Jimmy Gomez (D-Calif.) said that "anybody can wear whatever they want, but you have to have some common decency."
Meanwhile, Rep. Andrew Clyde (R-Ga.), who has worn the lapel pin for years, said in a tweet that he distributed them to his colleagues to "remind people of the Second Amendment of the Constitution and how important it is in preserving our liberties." He appeared proud that he was "triggering" Democrats.