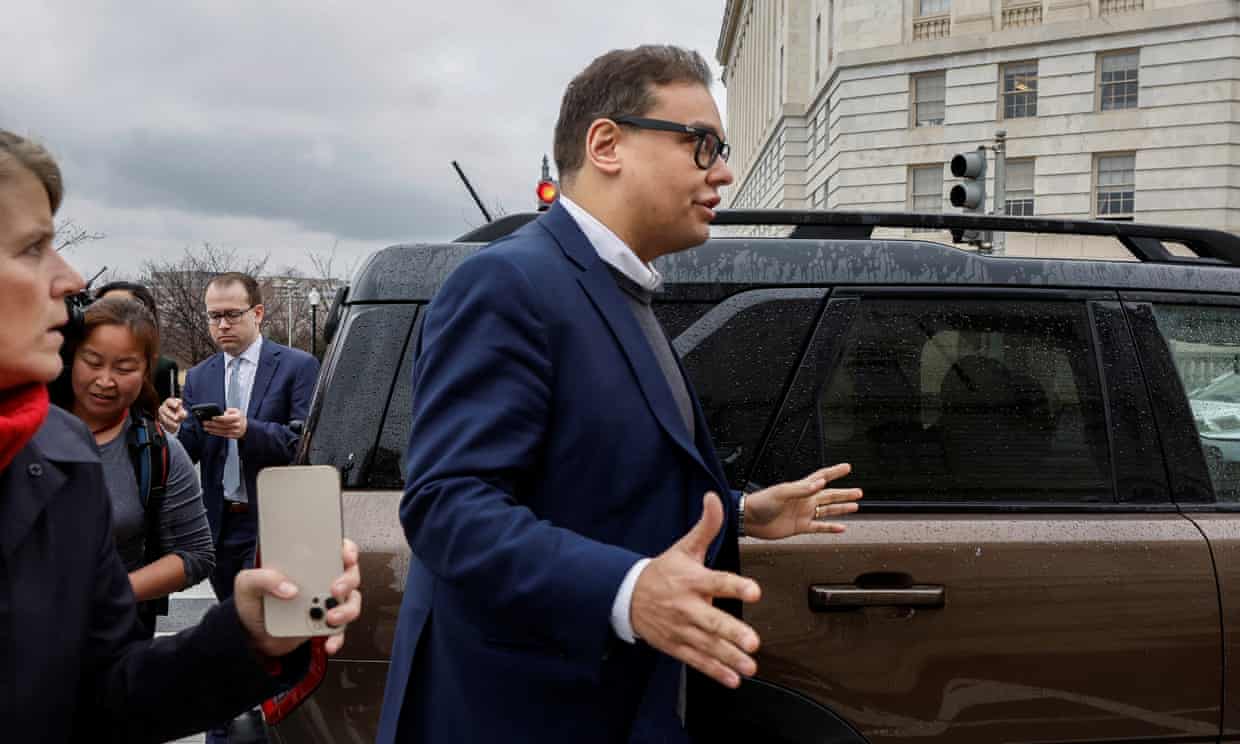 The embattled New York Republican congressman George Santos has been accused of sexual harassment by a former aide.
Santos already faces local, state, federal and international investigations over professional and personal behaviour, campaign finance filings and a campaign résumé shown to be largely made-up.
He has admitted embellishing his résumé but denied wrongdoing and said he will not resign, as members of his own party and Democrats have repeatedly urged him to do.
Republican leaders who must govern with a slim House majority have stood by him, though he has withdrawn from two committees.
On Friday, the former aide, Derek Myers, published on Twitter a letter to the House ethics committee in which he claimed to have been put to work in Santos's office as a volunteer, in violation of ethics rules, and to have been harassed.