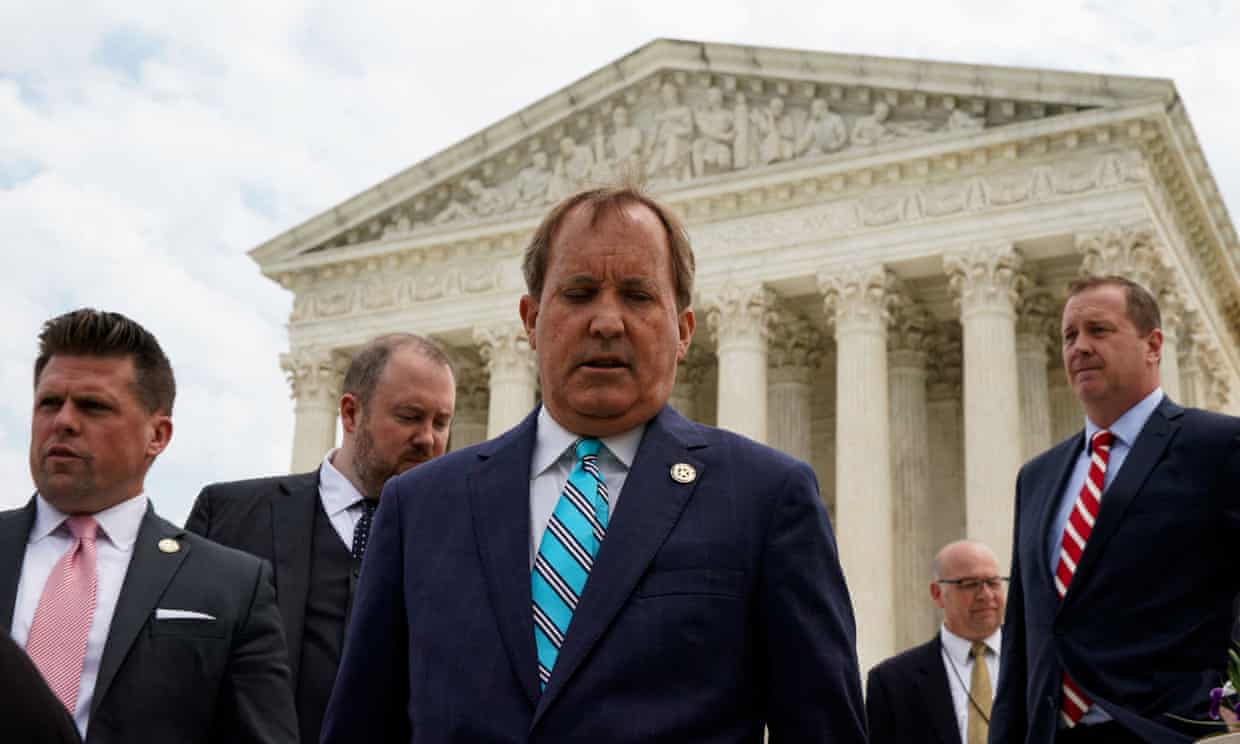 The Texas attorney general, Ken Paxton, must testify in court in an abortion lawsuit after a federal judge reversed his decision to quash a subpoena filed by pro-choice interests.
Reproductive rights groups filed a class-action lawsuit against Paxton's office in August in an attempt to stop possible prosecution of abortion funds that help women seek the procedure outside Texas, which has banned almost all abortion.
US district judge Robert Pitman granted a motion from lawyers representing abortion rights non-profits, which asked the judge to require Paxton to testify.
Pitman had previously ruled to quash the subpoena upon Paxton's request on the basis that he could not be compelled to testify in a hearing as a high-ranking government official.