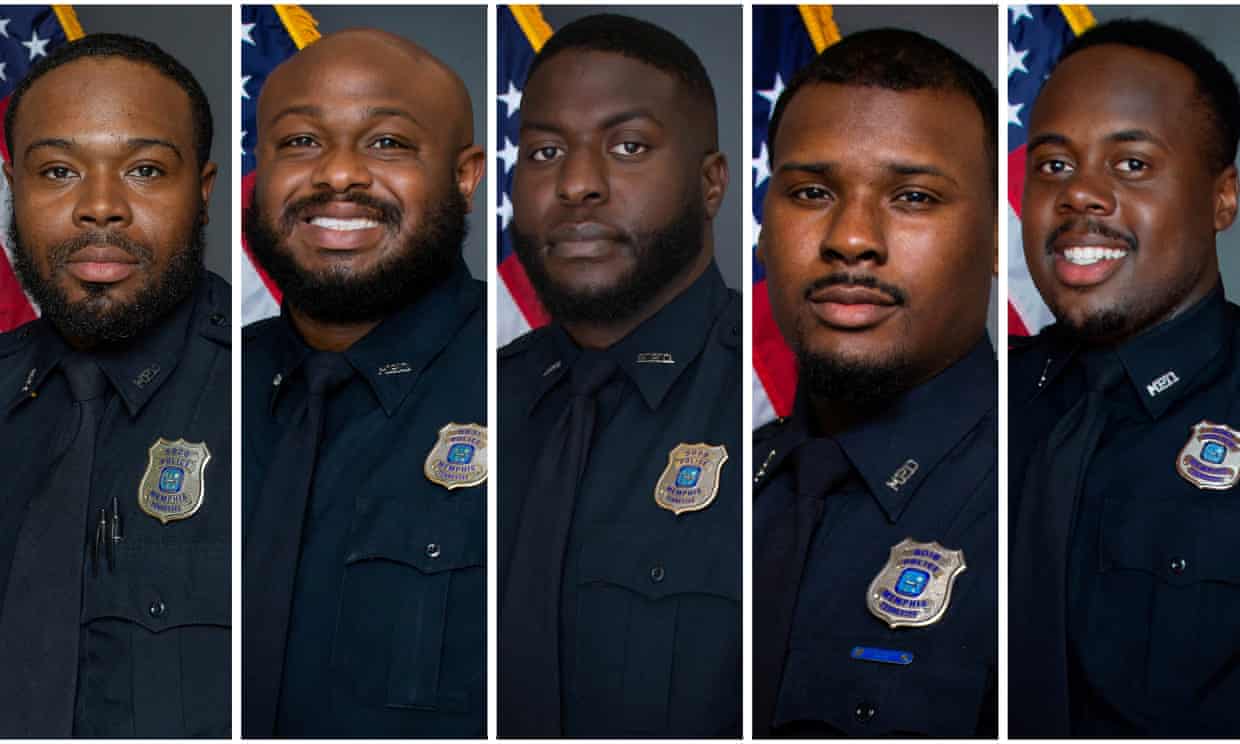 Five former police officers are in custody facing murder charges in connection with the death of Tyre Nichols, a Black motorist in Memphis, Tennessee, who died three days after a 7 January traffic stop spiraled into a fatal physical attack, local jail records indicated.
Shelby county sheriff's office online records showed that Tadarrius Bean, Demetrius Haley, Desmond Mills Jr, Emmitt Martin III and Justin Smith were in custody. All five were charged with second-degree murder, aggravated assault, aggravated kidnapping, official misconduct and official oppression.
"While each of the five individuals played a different role in the incident in question, the actions of all of them resulted in the death of Tyre Nichols and they are all responsible," Steve Mulroy, the Shelby county district attorney, said during a press conference on Thursday.