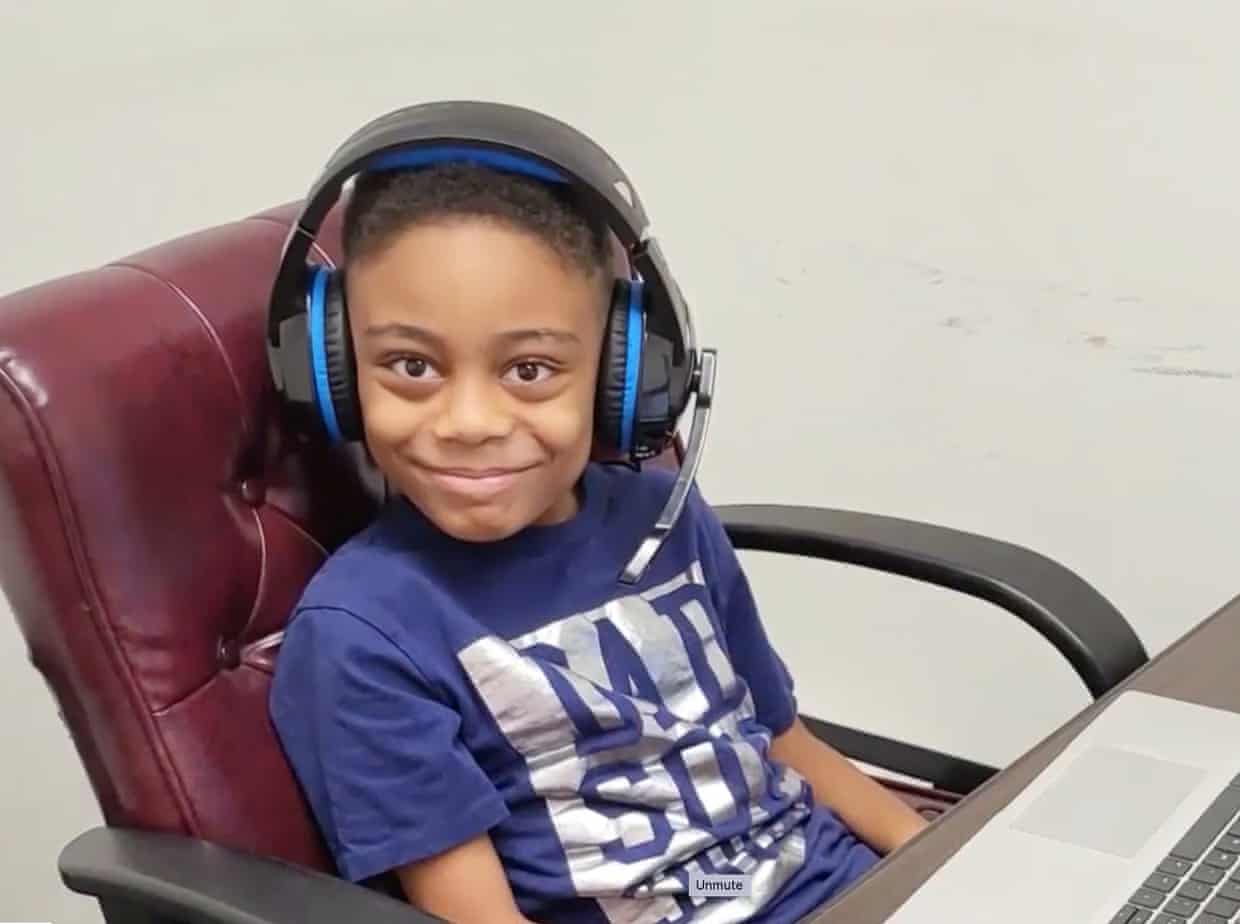 A nine-year-old boy from Pennsylvania who loves science and computer programming has become one of the youngest ever high school graduates, and he has already started accumulating some credits toward his college degree.
David Balogun recently received a diploma from Reach cyber charter school – based in his state's capital of Harrisburg – after taking classes remotely from his family home in the Philadelphia suburb of Bensalem, the local television station WGAL reported Saturday.
The achievement makes David one of the youngest known children to ever graduate high school, according to a list compiled by the history and culture website oldest.org.
The only person on that list younger than David was Michael Kearney, who still holds the Guinness world record for youngest high school graduate that he set when he was six in 1990 before he ultimately obtained master's degrees at 14 and 18 and won more than $1m on gameshows. David would come in higher on that list than Pulitzer prize-winning journalist Ronan Farrow, who was 11 when he finished high school.
`