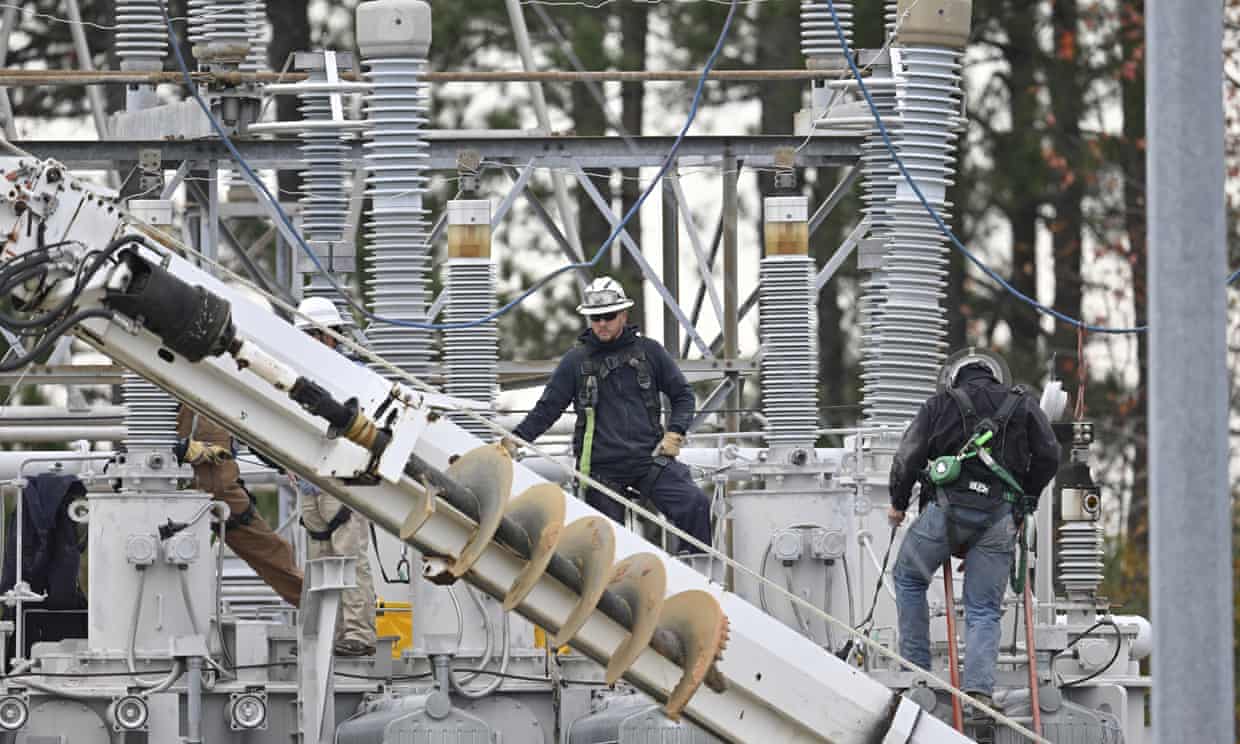 A Maryland woman conspired with a Florida neo-Nazi leader to carry out an attack on several electrical substations in the Baltimore area, officials said on Monday.
The arrest of Sarah Beth Clendaniel, of Baltimore county, was the latest in a series across the country as authorities warn that electrical infrastructure could be a vulnerable target for domestic terrorists. It wasn't immediately clear on Monday whether she had a lawyer to speak on her behalf.
She conspired with Brandon Russell, recently arrested in Florida, to disable the power grid by shooting out substations via "sniper attacks", saying she wanted to "completely destroy this whole city", according to a criminal complaint unsealed on Monday. The complaint also included a photo of a woman authorities identified as Clendaniel wearing tactical gear that bore a swastika and holding a rifle.
US attorney Erek Barron praised investigators for disrupting hate-fueled violence.