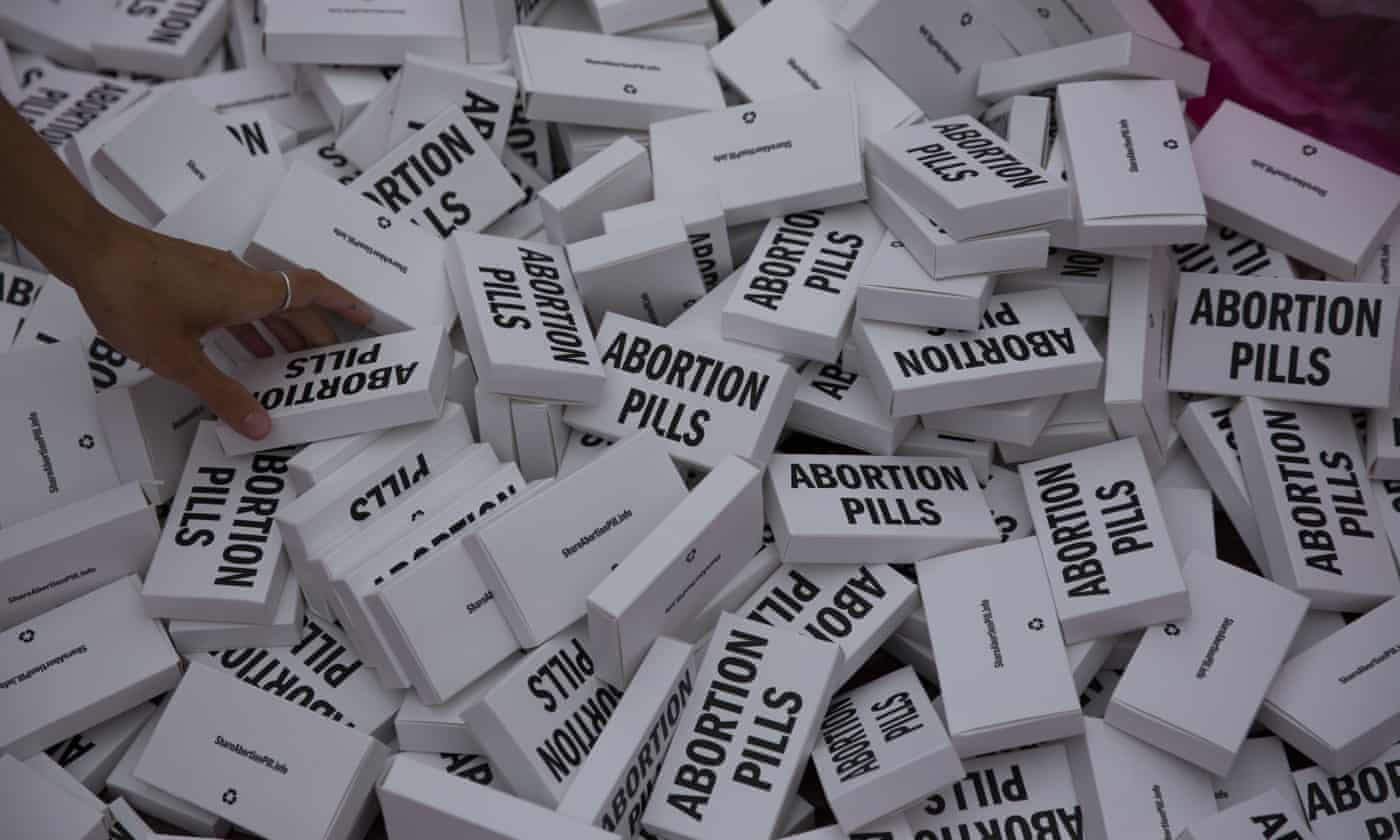 Facebook and Instagram have begun removing posts related to abortion pills, as posts about such medication spiked following the supreme court's ruling stripping away constitutional protections for abortions.
Memes and status updates explaining how people can obtain abortion pills in the mail have exploded across social platforms in recent days.
General mentions of abortion pills, as well as posts mentioning specific versions such as mifepristone and misoprostol, suddenly spiked on Friday morning across Twitter, Facebook, Reddit and TV broadcasts, according to an analysis by the media intelligence firm Zignal Labs. By Sunday, Zignal had counted more than 250,000 such mentions.