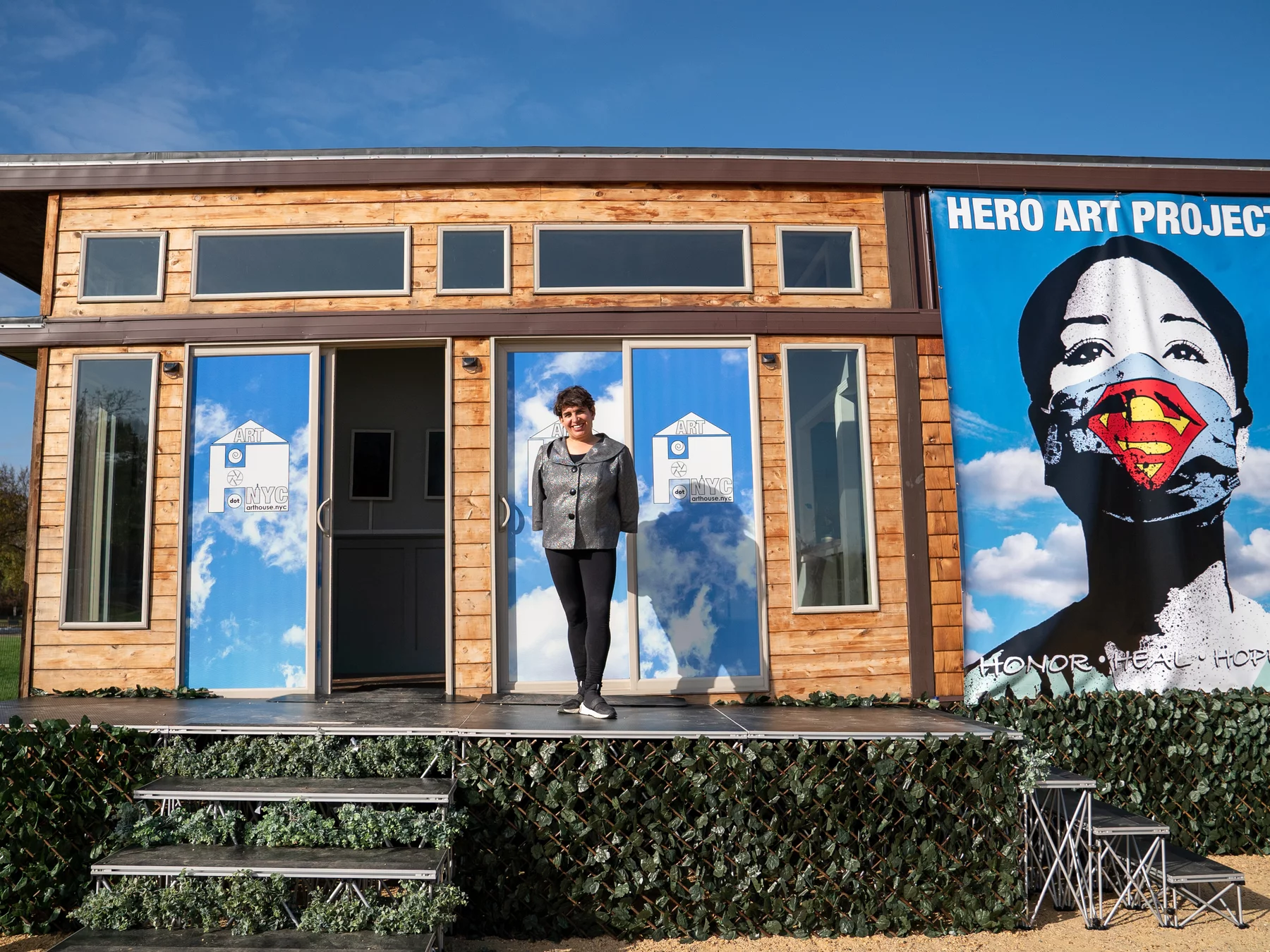 Susannah Perlman remembers her mother Marla's smile, a big, beaming smile that covered "a couple of ZIP codes."
Marla died from COVID-19 last year. She was retired and had served as director of volunteers at a hospital in Pennsylvania.
As part of the Hero Art Project, emerging and established artists from around the world have now eternalized the smiles of more than 100 other U.S.-based first responders and health care workers killed by a pandemic they tried to stave off.
NPR caught up with Perlman on the National Mall, where the portraits rotate through digital flat screens in an energy-efficient "tiny home" in the shadow of the Washington Monument and the Capitol building. There are paintings, drawings and digital pieces, some multicolored, others monochrome.