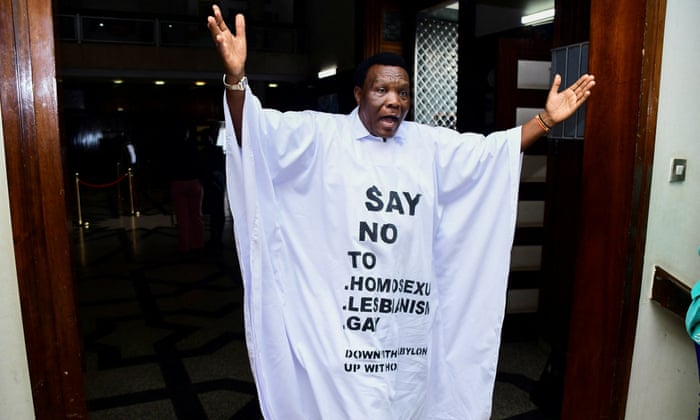 MPs in Uganda have passed a controversial anti-LGBTQ+ bill, which would make homosexual acts punishable by death, attracting strong condemnation from rights campaigners.
All but two of the 389 legislators voted late on Tuesday for the hardline anti-homosexuality bill, which introduces capital and life imprisonment sentences for gay sex and "recruitment, promotion and funding" of same-sex "activities".
"A person who commits the offence of aggravated homosexuality and is liable, on conviction to suffer death," reads the bill presented by Robina Rwakoojo, the chairperson for legal and parliamentary affairs.