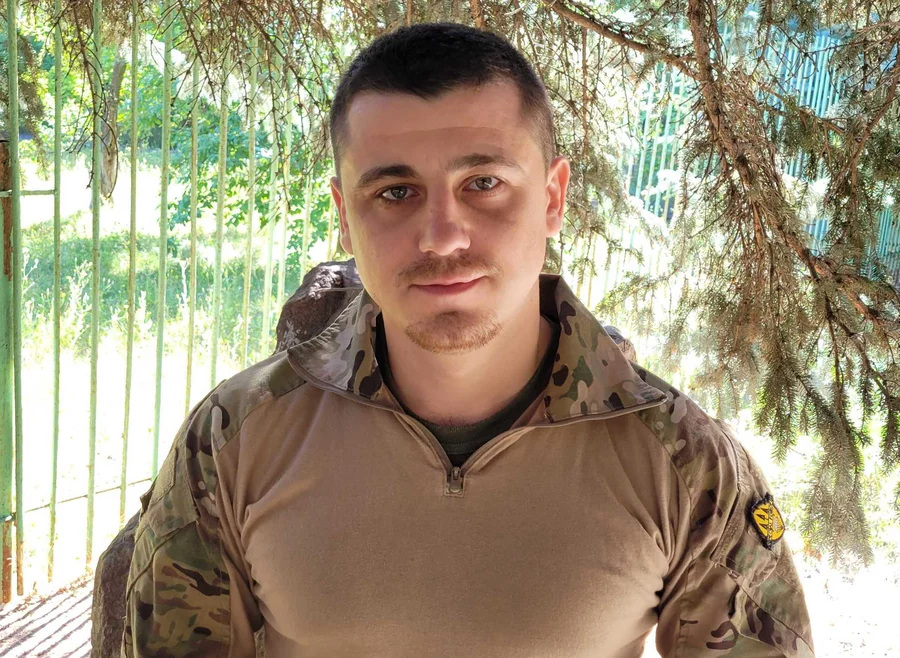 In a battered building surrounded by an iron fence and an overgrown garden, an aide offers tea while we wait to meet Col. Serhiy Shatalov. Just 29 years old, Shatalov leads the 98th Infantry Battalion, which is pushing south toward Russian-occupied Kherson, part of Ukraine's first major counteroffensive of the war.
His force is made up of roughly 600 men, many of them civilians just a few months ago. Shatalov, a stocky man with a couple days' growth beard and close-cropped black hair, is wearing simple combat fatigues.
"They are 11 kilometers away," he says, referring to the Russian soldiers — about 7 miles.
They'd been closer, threatening the outskirts of this half-abandoned industrial town. But Shatalov's men had steadily pushed them back over several weeks of hard fighting across a maze of farm fields, rivers, villages and old industrial sites.