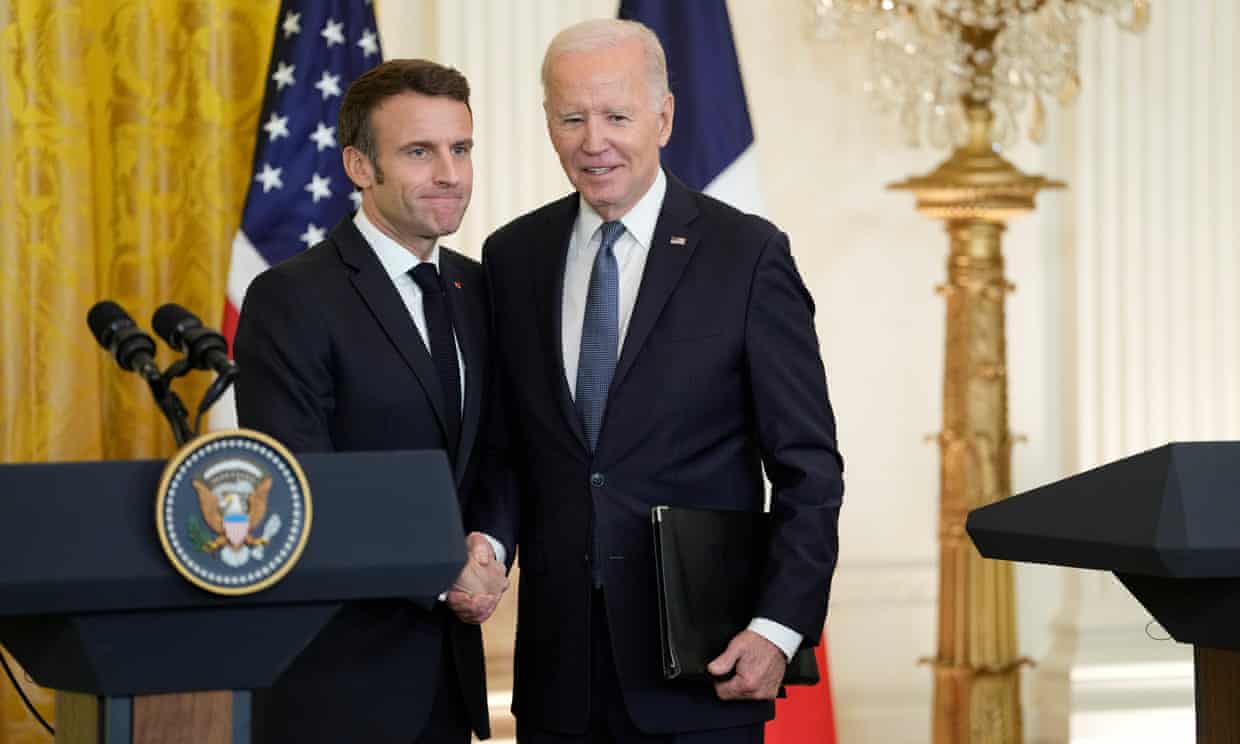 Joe Biden has sought to heal a rift with France's President Emmanuel Macron and other European leaders over trade, admitting there are "glitches" in $739bn legislation that he says can be fixed.
The US president was speaking on Thursday while hosting Macron for the first state visit of his presidency. The leaders expressed unity on support for Ukraine's war against Russia but faced questions about their differences on trade.
America's Inflation Reduction Act, or IRA, is set to pour billions of dollars into environmentally friendly industries, with strong backing for American-based manufacturers. The White House touts the IRA as a groundbreaking effort to restart domestic manufacturing and promote renewable technologies while challenging Chinese dominance.
But European Union governments have cried foul at the "Made in America" emphasis and threatened to launch a trade war by subsidising their own green economy sector.
In a joint press conference, Biden said of the legislation: "There's obviously going to be glitches in it and need to reconcile changes in it." He promised that "tweaks" would be made, adding that the US "never intended to exclude folks that were cooperating with us".