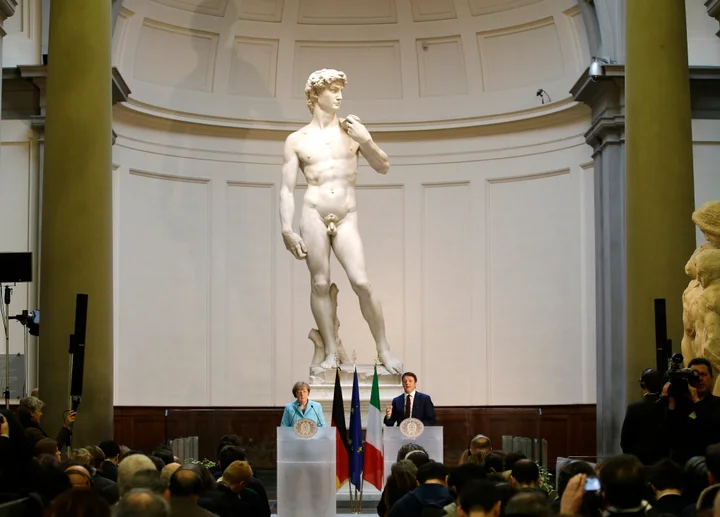 The Florence museum housing Michelangelo's Renaissance masterpiece the "David" invited parents and students from a Florida charter school to visit after complaints about a lesson featuring the statue
forced the principal to resign.
Florence Mayor Dario Nardella also tweeted an invitation for the principal to visit so he can personally honor her. Confusing art with pornography was "ridiculous," Nardella said.
The incredulous Italian response highlights how the U.S. culture wars are often perceived in Europe, where despite a rise in right-wing sentiment and governance, the Renaissance and its masterpieces, even its naked ones, are generally free of controversy.
But the board of the Tallahassee Classical School pressured Principal Hope Carrasquilla to resign last week after an image of the "David" was show to a sixth-grade art class. The school has a policy requiring parents to be notified in advance about "controversial" topics being taught.