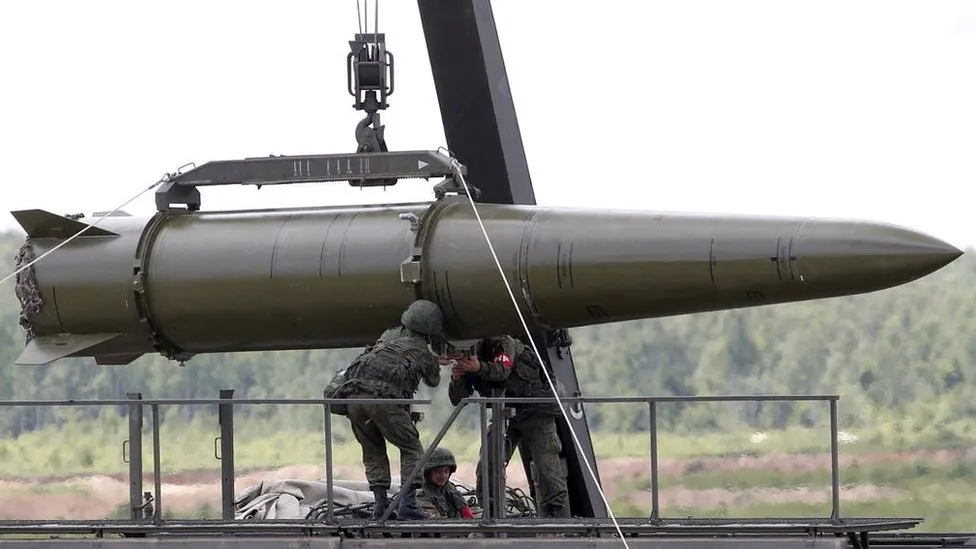 Russia will station tactical nuclear weapons in Belarus, President Vladimir Putin has said.
President Putin said the move would not violate nuclear non-proliferation agreements and compared it to the US stationing its weapons in Europe, according to Russian state media.
Moscow would not be transferring control of its arms to Minsk, he added.
The US said it did not believe Russia was preparing to use the nuclear weapons after the announcement.
"We have not seen any reason to adjust our own strategic nuclear posture," the US Defense Department said in a statement.