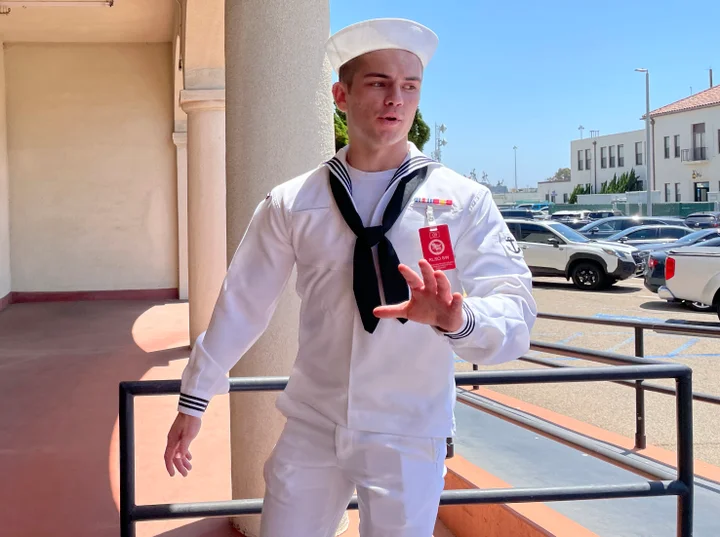 U.S. Navy officials launched an extensive investigation when the USS Bonhomme Richard went up in flames in San Diego in 2020. Seaman Recruit Ryan Sawyer Mays was officially acquitted of charges Friday accusing him of setting fire to the $1.2 billion warship.
Mays was facing a life sentence if convicted of the aggravated arson and willful hazarding of a vessel charges, according to The New York Times. The 21-year-old wept as a Navy judge read the verdict and found him not guilty on all counts after a nine-day trial.
"I can say that the past two years have been the hardest two years of my entire life as a young man," Mays said outside the courtroom, per NPR. "I've lost time with friends. I've lost friends. I've lost time with family, and my entire Navy career was ruined. I am looking forward to starting over."
The USS Bonhomme Richard burned for more than four days starting July 12, 2020, and was the worst warship fire in Navy history outside of combat. After suffering heavy structural, electrical and mechanical damage, the warship was scrapped entirely — costing the Navy billions.