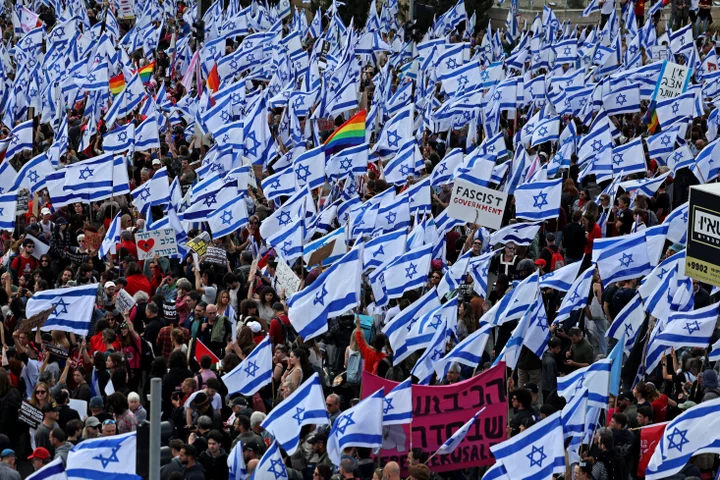 The government has labelled them anarchists out to topple a democratically elected leadership and says the plan will restore a balance between the judicial and executive branches and rein in what they see as an interventionist court with liberal sympathies.
At the center of the crisis is Netanyahu himself, Israel's longest serving leader, and questions about the lengths he may be willing to go to maintain his grip on power, even as he battles charges of fraud, breach of trust and accepting bribes in three separate affairs. He denies wrongdoing.
The firing of his defense minister at a time of heightened security threats in the West Bank and elsewhere, appeared to be a last straw for many, including apparently the Histadrut, the country's largest trade union umbrella group, which had sat out the monthslong protests before the defense minister's firing.