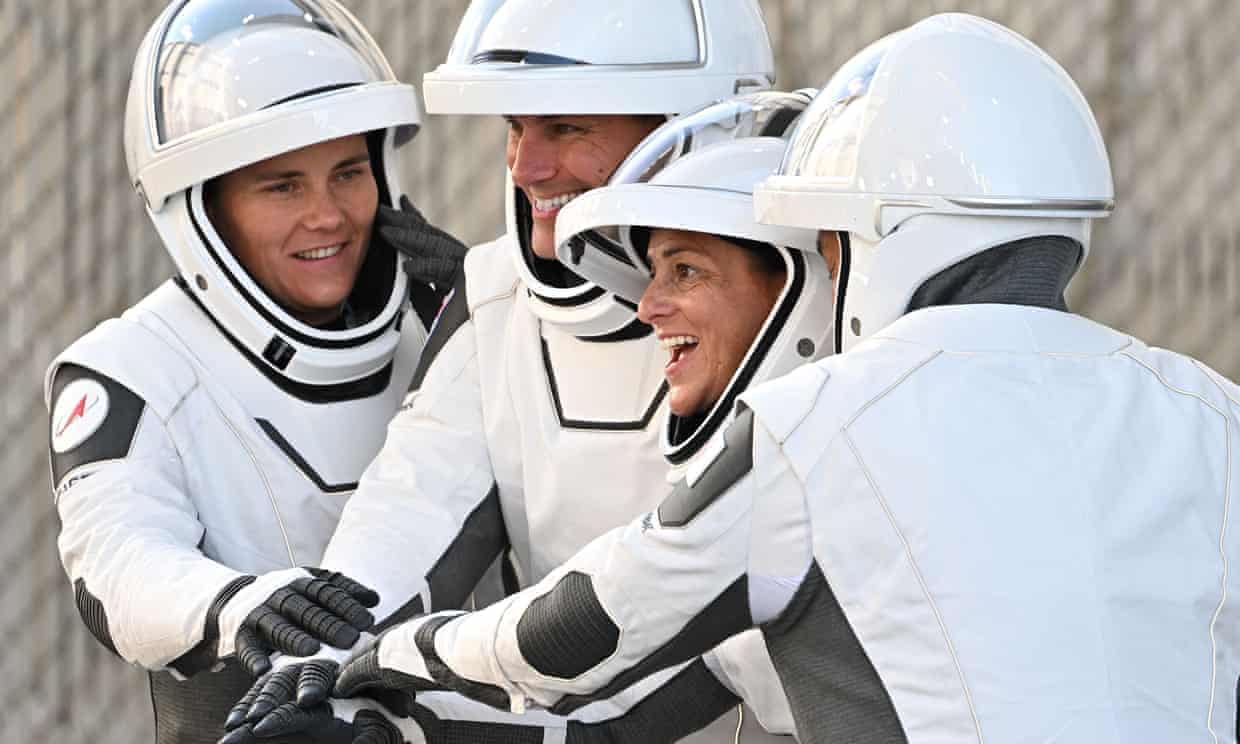 The four-member crew is scheduled to arrive at the ISS after about 29 hours, on Thursday evening, to begin a 150-day science mission aboard the orbital laboratory 250 miles (420km) above Earth.
The mission, designated Crew-5, marks the fifth full-fledged ISS crew Nasa has flown aboard a SpaceX vehicle since the private rocket venture, founded by the Tesla owner, Elon Musk, began sending US astronauts aloft in May 2020.
Nicole Mann has become the first Native American woman in space as she lifted off in command of a flight to the International Space Station on Wednesday that also included the first Russian to join a US space flight since the invasion of Ukraine.
Mann's journey on the launch vehicle, which consists of a SpaceX Falcon 9 rocket topped with a Crew Dragon capsule named Endurance, took off on schedule at noon from Nasa's Kennedy Space Center in Cape Canaveral, Florida.