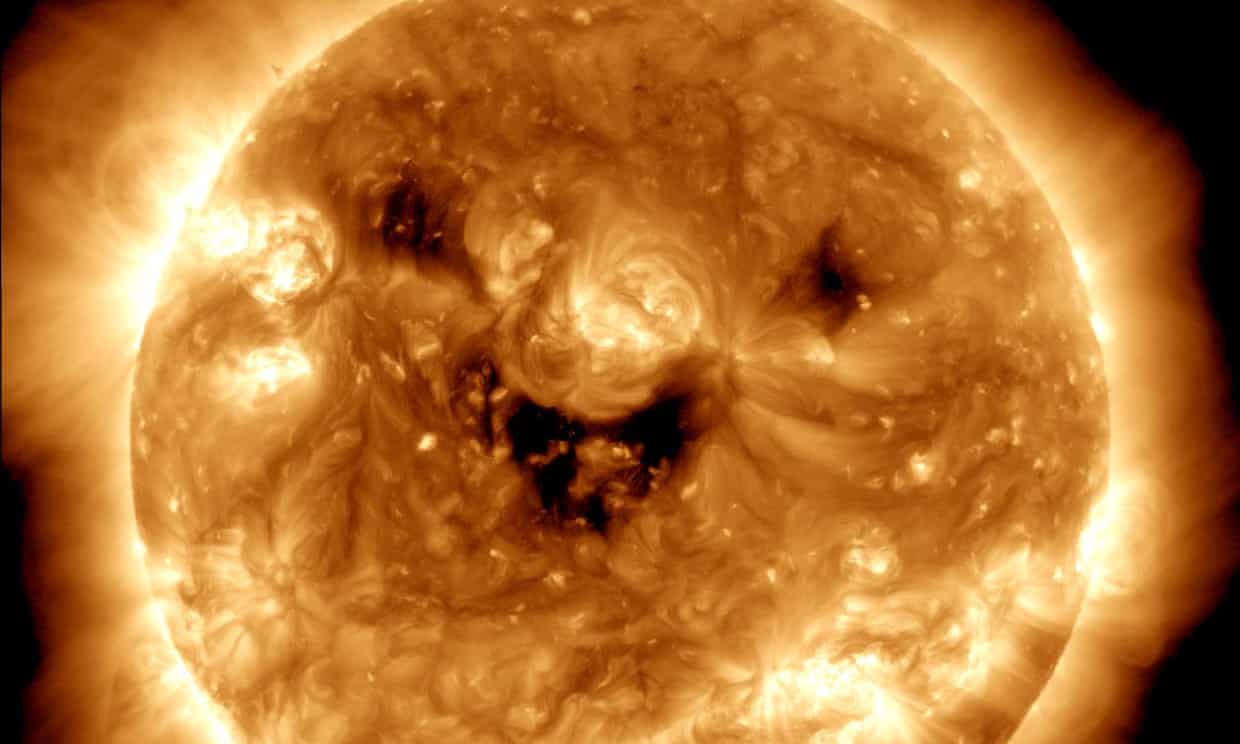 A Nasa satellite captured an image of what appeared to be a happy face pattern on the sun earlier this week, prompting the US space agency to say the sun was seen "smiling".
The agency released the image on Wednesday on Twitter, writing: "Today, Nasa's Solar Dynamics Observatory caught the sun 'smiling.' Seen in ultraviolet light, these dark patches on the sun are known as coronal holes and are regions where fast solar wind gushes out into space."
Nasa's Solar Dynamics Observatory is an agency mission aimed at investigating how solar activity is created and drives space weather. First launched on 11 February 2010, the observatory's spacecraft measures the sun's interior, atmosphere, magnetic field and energy output.
Since its release, Nasa's photo has prompted a slew of responses online, with many comparing the image to a carved Halloween pumpkin, a lion and the sun featured in the children's show Teletubbies.
More...