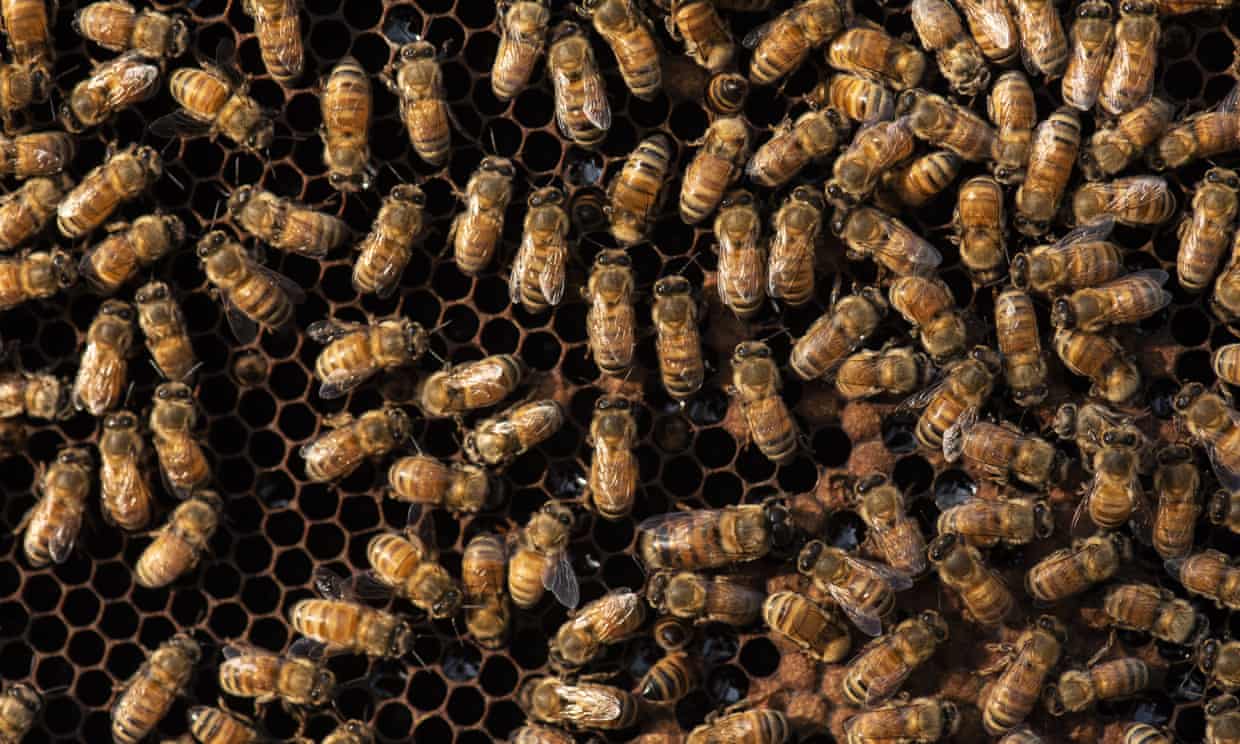 The world's first vaccine for honeybees has been approved for use by the US government, raising hopes of a new weapon against diseases that routinely ravage colonies that are relied upon for food pollination.
The US Department of Agriculture (USDA) has granted a conditional license for a vaccine created by Dalan Animal Health, a US biotech company, to help protect honeybees from American foulbrood disease.
"Our vaccine is a breakthrough in protecting honeybees," said Annette Kleiser, chief executive of Dalan Animal Health. "We are ready to change how we care for insects, impacting food production on a global scale."
The vaccine, which will initially be available to commercial beekeepers, aims to curb foulbrood, a serious disease caused by the bacterium Paenibacillus larvae that can weaken and kill hives. There is currently no cure for the disease, which in parts of the US has been found in a quarter of hives, requiring beekeepers to destroy and burn any infected colonies and administer antibiotics to prevent further spread.