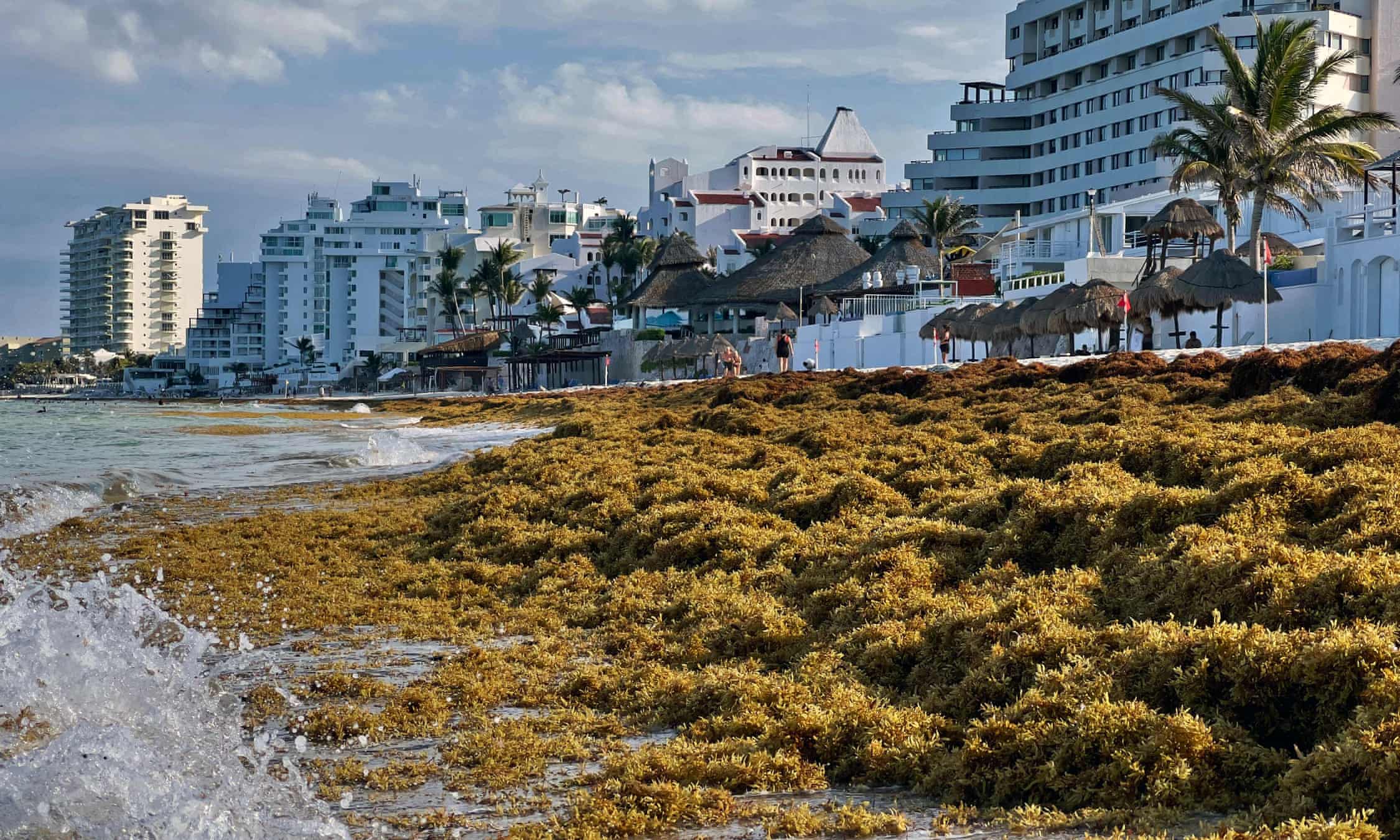 I
t might have been one of Alfred Hitchcock's fanciful tales of the supernatural: a 5,000-mile wide blob of murky seaweed creeping menacingly across the Atlantic before dumping itself along the US shoreline.
But now giant clumps of the 13m-ton morass labeled the Great Atlantic sargassum belt are washing up on Florida's beaches, scientists are warning of a real-life threat from the piles of decomposing algae, namely high levels of the flesh-eating Vibrio bacteria lurking in the vegetation.
The alarming discovery by marine biologists at Florida Atlantic University (FAU) lends a dangerous new aspect to the brown seaweed onslaught, which is already threatening to spoil the state's busy summer tourism season as coatings of decaying goop exude a pungent aroma akin to that of rotting eggs.