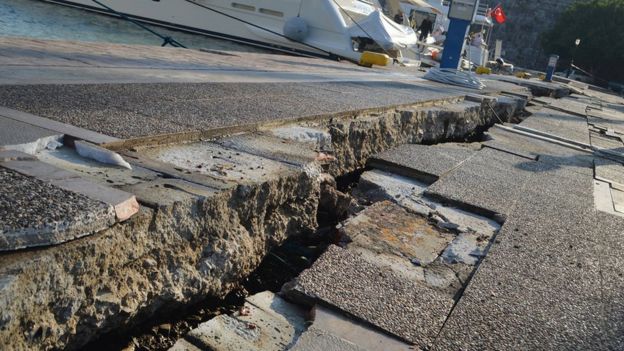 A strong earthquake in the Aegean Sea has killed at least two people on the Greek island of Kos, officials say.  The 6.7-magnitude quake hit 12km (seven miles) north-east of Kos, near the Turkish coast, with a depth of 10km, the US Geological Survey said.

On Kos, around 115 people were injured, including tourists - 12 of them seriously. Some buildings were damaged. Turkey's health minister said 358 were hurt in the Turkish city of Bodrum, but none seriously.
The earthquake struck at 01:31 on Friday (22:31 GMT Thursday).

The two deceased have not been named but police said that both victims were tourists - a 22-year-old from Sweden and a 39-year-old from Turkey.