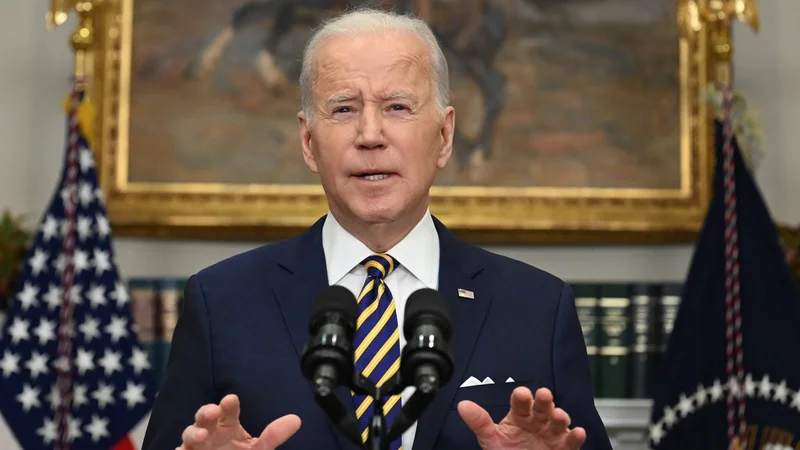 T
he U.S. has banned imports of Russian oil, President Joe Biden announced Tuesday, in a major escalation of economic sanctions intended to punish Russian President Vladimir Putin for his war in Ukraine.
Oil had been omitted from earlier sanctions to shield consumers from higher fuel costs, but with gas prices surging anyway and Congress likely to force the issue, Biden made the surprise announcement at the White House on Tuesday.
"We're banning all imports of Russian oil and gas and energy," Biden said. "That means Russian oil will no longer be acceptable at U.S. ports and the American people will deal another powerful blow to Putin's war machine."
It's a perilous economic moment for an oil supply shock, with overall price inflation already at the highest level since 1982 and the Federal Reserve poised to pump the brakes on the economy, potentially risking a recession.